Alec Gore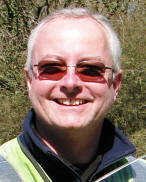 Alec is a former police motorcyclist who has over 30 years' experience as an Advanced Motorcyclist. He was an IAM RoadSmart Chief Observer for more than 12 years, developing and delivering award winning training programmes at Advanced and Advanced Plus level and in Observer Training.
He rides in the real world and adopts real world attitudes. He is particularly interested in the psychology of motorcycle riding - the thinking motorcyclist.
He therefore has the experience and skills to have you deal with any issues that may be affecting you riding to an advanced level.
Alec is qualified in teaching adults; it's not just about the riding, it's how to effectively pass that on to others and that's an area in which he excels:
has completed a Level 7 Open University Course: Online Teaching – Creating Courses for Adult Learners with merit

.

holds a City & Guilds 7303 Award in Preparing to Teach in the Lifelong Learning Sector (PTLLS)

.

has passed the IAM RoadSmart Masters Motorcycle Test with Distinction, the highest level of civilian riding standard in the country.

was the winner of the 2014 IAM Lord Strathcarron Award for the member making a significant and continuing contribution to motorcycle road safety.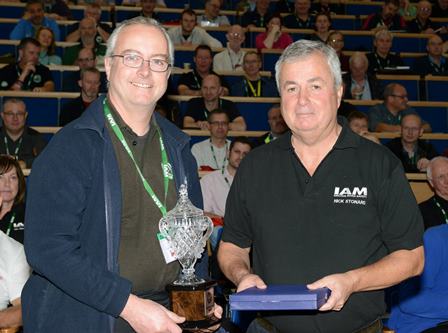 holds a RoSPA Diploma in Advanced Motorcycle Instruction

- graded pass, merit or distinction, Alec achieved a distinction in both riding skills and instructional skills

.

has passed the RoSPA Advanced Motorcycle Test at GOLD level.

has attended the RoSPA Course in Managing Occupational Road Risk (MORR).

has passed the Institute of Advanced Motorists (IAM) UK tests for car and motorcycle and is an IAM RoadSmart National Observer (motorcycle), is on the IAM RoadSmart F1RST Register.

was Chief Observer with IAM RoadSmart Solent and passed their Advanced Plus test with a 1st Class Pass.

has attended a First Bike On Scene (FBOS) course delivered by BASICS Hampshire.

was previously an Inspector with Hong Kong Police, in charge of a traffic motorcycle sub-unit, training more than 120 traffic police motorcycle riders between 2000-04. It was because of Hong Kong's demanding and congested environment that such high standards of slow riding were expected of its police riders.